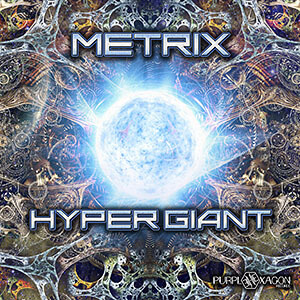 Metrix, the youngest member of Purple Hexagon Records, is proud to present his first EP called Hyper Giant.
He brings four powerful, driving and mind-blowing tracks, which definitely belong onto the dance floors out there. This EP represents his newly gained music production techniques combined with a lot of weird sounds and sawing leads which he discovered in the last year.
Join in his journey through time and space and explore his world of madness.