Nocti Luca and Noctilus are projects by Georg Bauer from Berlin, Germany.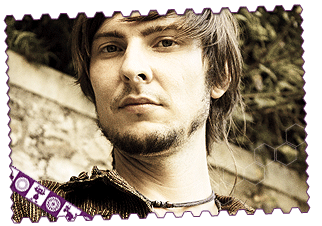 Born in a family of artists, he early came in contact with music and attended a music high school. There, he studied piano, music theory and music history, playing bass guitar in several bands in his free time. In 2001 he started attending Psy Trance Events.
After studying music (bass guitar-jazz / doublebass-classic) in Rostock, northern Germany, in 2005 he started producing electronic dance music, focusing on Psy Trance and Downbeat. In 2008 he began organizing Psy Trance Events in Berlin (Sternenwald - series) and performing Live Sets at Parties and Festivals - "Spiritual Healing Festival" among others- in and around Berlin and northern Germany.
Nocti Luca's style has been influenced by an upbringing surrounded by nature and by a lifelong interest for the music and lifestyle of Indigenous Peoples. His musical quest explores different sounds: percussion, tribal drums, world music, ethnic and natural sounds and animal noises, mixed with mystic mood. Moving between 142 - 146 bpm, his production is a rather punchy rolling beat!
Nocti Luca's musical horizons do not only cover tribal trance. In fact, he also produces downbeat, creating tracks that follow the same stylistic path and has developed "Noctilus", a side project with a more dark and psychedelic twist, coming soon on Purple Hexagon Records. In 2011 he released his first EP: "Tribal Atmospheres", containing the three tracks "Born", "Burimana Tribe" and "Global Flyer" on Tribal Trance Records.
His EP Energie of Rotation was released by Purple Hexagon Records in 2012.
Nocti Luca EP: